See You in London at the World Aviation Festival!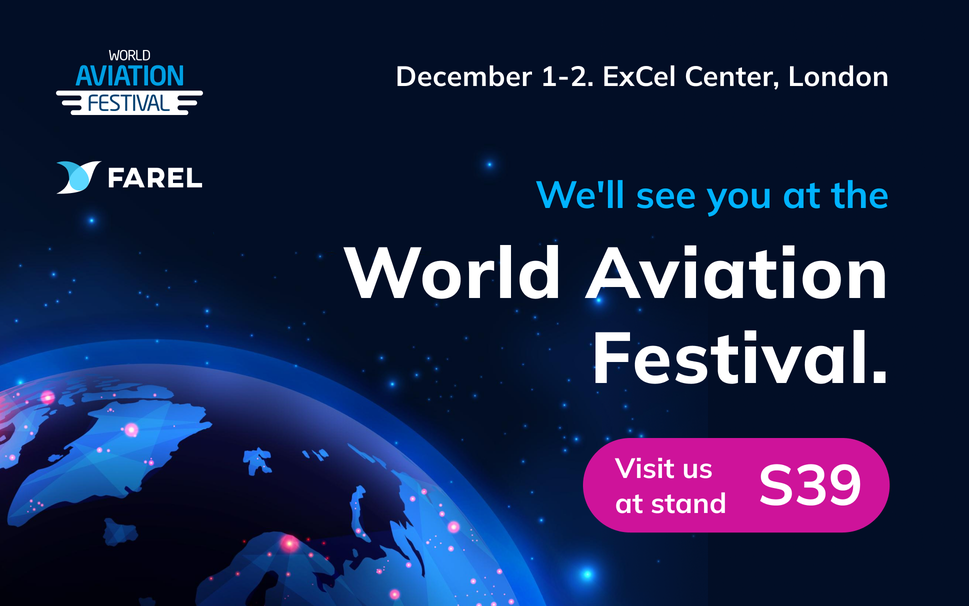 The World Aviation Festival is one of the largest events in the aviation/airline industry. This year, the event will be held in-person from Dec 1-2 at the ExCel Center in London. The sprawling two-day event features 250+ speakers and will bring together leaders and innovators across airlines, airports, tech providers, travel, and more. This year's theme is "Rethink, Rebuild, Recover" and much focus will be on exploring the boundaries of how technology can enhance retailing and the customer experience.
2021 has become a crucial year for the aviation industry to ensure its survival and get back to some semblance of normality.
As travel continues to bounce back, many airlines have begun to fundamentally rethink what retailing means and shift to a more customer-centric approach. Here at Farel, we've also done a lot of rethinking as we've designed an operating platform that provides real-time information seamlessly around all customer touchpoints. In a field dominated by legacy systems built in the 1990s, airlines can no longer afford to be restricted by the inertia of their current systems.
So, we've rebuilt an operating platform for the 21st century. Based on the latest technology, UX/UI, and cutting-edge SaaS cloud analytics baked right in, we're giving airlines back full control over their business, their distribution partners, and more.
Lastly, as our first time exhibiting and in the spirit of recovery, please stop by stand S39 to meet our team and learn more about Farel!
We're looking forward to meeting you next week!