Future Building with FlyArystan Managing Director Adrian Hamilton-Manns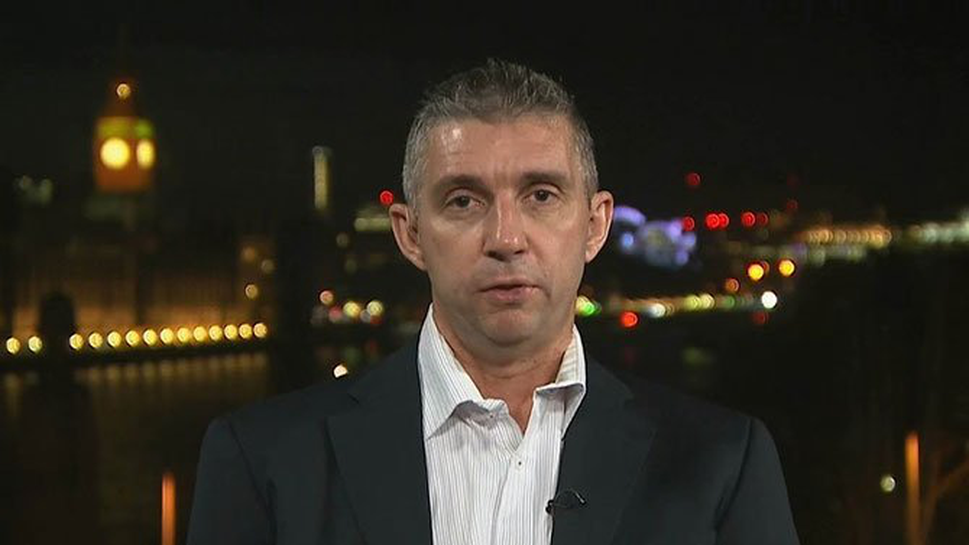 The modern airline leaders need to keep a close eye on the potential for technology to improve every aspect of their business, but few can say they've actually spent time in the tech industry too.
Fresh from a stint leading airline software company Radixx's Asian business, Adrian Hamilton-Manns last year returned to an airline - continuing a passion for the sector he's loved since he was a child and worked in his whole adult life. Just as the pandemic was shaking up the industry, he took on the task of running FlyArystan, a recently launched regional airline based in Kazakhstan and serving the low-cost market in Central Asia.
Charged with doubling the company's size to 19 aircraft and reaching a target of serving 8 million passengers across Central Asia by 2024, Adrian sees personalization technology as a key factor in how it will reach this goal.
What does he mean by personalization? "It can take many shapes," he says. "The introduction of continuous pricing the ability to flexibly adjust prices for different passengers by operators like Lufthansa is one example, and naturally retail is affected too. It's all about knowing your customer and being able to present them with something that's suited specifically to them.
"The ultimate vision is remembering each passenger's preferences: where they go, who they travel with, where they like to sit, and what they like to buy. The easiest analogy is that it's like autofill on a website form, but for the entire flying experience.
Automation for the people
"There are opportunities to use automation to enhance personalization, too. The speed and efficiency of a chatbot means it can pull up and communicate personally relevant data to customers far faster than a human, for example.".
Adrian explains that automation means you can offer a reliable, repeatable product to your customers time and again.
"It's like with McDonald's," he says. "You know exactly the hamburger you'll receive when you order because they've spent decades refining the delivery and automation of that product. It's this approach that airlines need to engage with."
But to personalize, you need to know your customer by owning the relationship with them, which is difficult in an industry full of intermediaries. To tackle this, FlyArystan is developing a subscription program through its app to create an in-house picture of who its passengers are so it can build a direct relationship with them.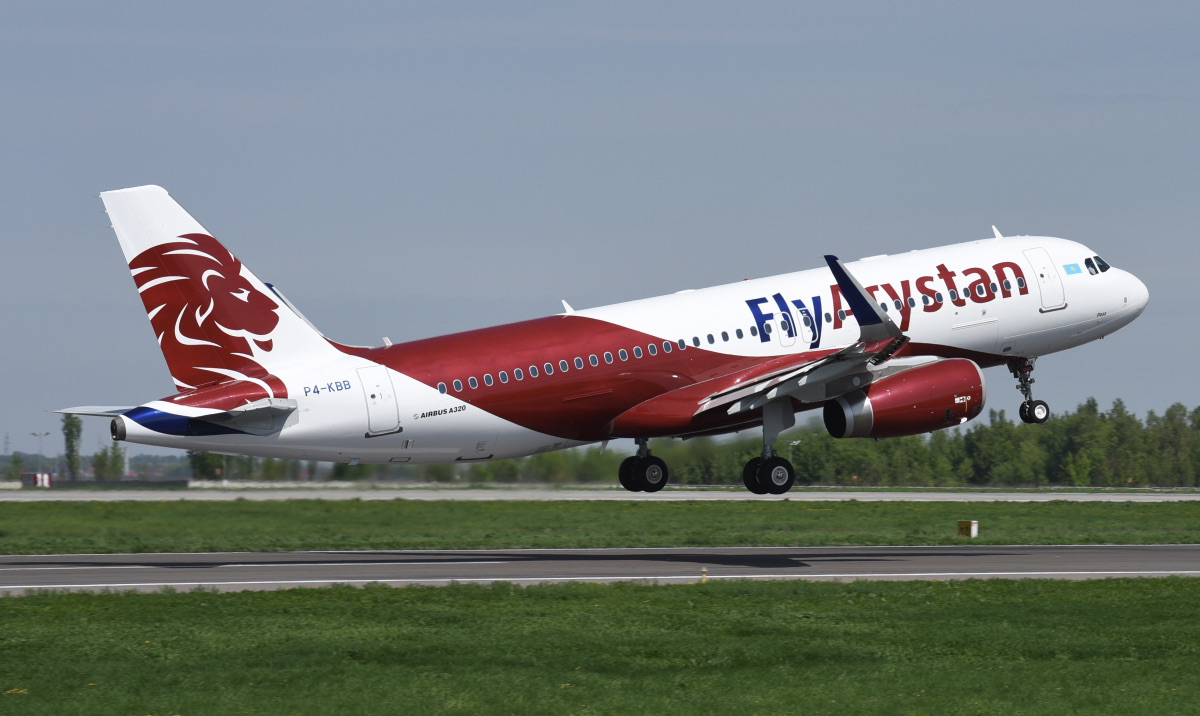 Learning from Amazon
In the fiercely competitive low-cost airline market, Adrian is philosophical on the topic of using technology to boost revenue growth.
"Historically, airline ticket prices have gone down while inflation has gone up, meaning the real price of aviation keeps decreasing. So technology won't give you revenue increases; what it will do is prevent revenue erosion," he says.
"Airlines can chase increased revenue, but the moment that happens you get into a commoditized product where the goal is to offer the lowest price. So, mostly technology is about protecting what you have."
Again, Adrian says personalization is key here. "If an airline knows a passenger's preferences and the exact experience they want from travel, they might not be swayed as easily by a lower fare from a rival."
He points to Amazon, and how its customers will often choose a product with Prime delivery over a cheaper option because they know they can expect a particular level of service and speed.
"People put a lot of value on their time. Look at how we went from lengthy YouTube videos to really short TikTok videos - people's attention spans are getting shorter. If you can respect people's time and give real value in the little time they have you'll likely protect your revenue when competitors enter the market."
The fact that airlines haven't already learned this from Amazon is a problem, Adrian believes. "This industry has a habit of not learning from how technology is used elsewhere. Airlines are traditionally very conservative with technology; they don't want to be the leader with innovation, and often when they do move fast it's more for a PR opportunity than to drive real value in their businesses."
But Adrian is clear that there's no single technology, or combination of technologies, that can solve everything for every airline. "You need to put different technologies together to get the best possible outcome for the customer, but the exact best blend of technologies is different for every airline."

The customer of the future
The need to respect the customer's time reflects a broader shift Adrian sees in the airline customer of the future. "They will be savvier than they are now. They only have a limited amount of time to pay attention to your product. You've got a limited amount of time to impress that customer; a limited amount of time to make them understand why they should give their money to you. They're far more aware of their options and opportunities."
So a savvier customer base is going to expect more than just a personalized experience that remembers their preferences when they buy a ticket and choose their in-flight meal. This could present a challenge for airlines and opportunities for technology companies that can help address it.
"Personalization is the bare minimum these customers expect," Adrian explains. "They don't expect to be treated like a number, they want to be treated as an individual. But going beyond the basics to delight them is a challenge. There, you're getting into the really long tail of differentiation."
Adrian sees trust as a key challenge when you get down to such a granular level; how much does each individual customer trust an airline?
"That can be influenced by things way beyond your control," Adrian says. "Maybe one customer saw a bad review on TikTok and their opinion of you began there. It's very hard to know how the customer's opinion will be shaped. So, there's a real challenge ahead to address that much more granular level of personalization."
Personalizing the entire flight experience
To truly make the most of personalization, Adrian believes airlines need to look beyond their typical areas of focus.
"There's a disconnect where airlines will sell you an in-flight experience, but won't worry about your airport experience, which is itself a big part of traveling. To the airlines, you're almost like a 'non-person' until you get to the gate.
"So, using technology to enhance the customer experience across their whole journey from start to finish is something airlines really need to work on."
For example, could airlines work with airports to provide a smoother journey from check-in to the gate? Adrian says technologies like facial recognition and near-field communication (NFC) could be deployed to assist here.
"The airport of the future can keep track of you with NFC or similar technology, so you have the least possible number of pauses on your journey, without having to be stopped by security and other checks."
Of course, general aviation is complex, so changes like this aren't going to happen quickly. But Adrian thinks that in a few years we'll be surprised how far things have come.
"When I began my career, passengers bought tickets from travel agents with physical offices. Those offices weren't replaced overnight - it was a gradual process. So, while we're not going to see the hyper-personalized airline experience emerge in one fell swoop, if we look back in 10 years, we'll see just how much more focused on customer experience the whole industry will have become."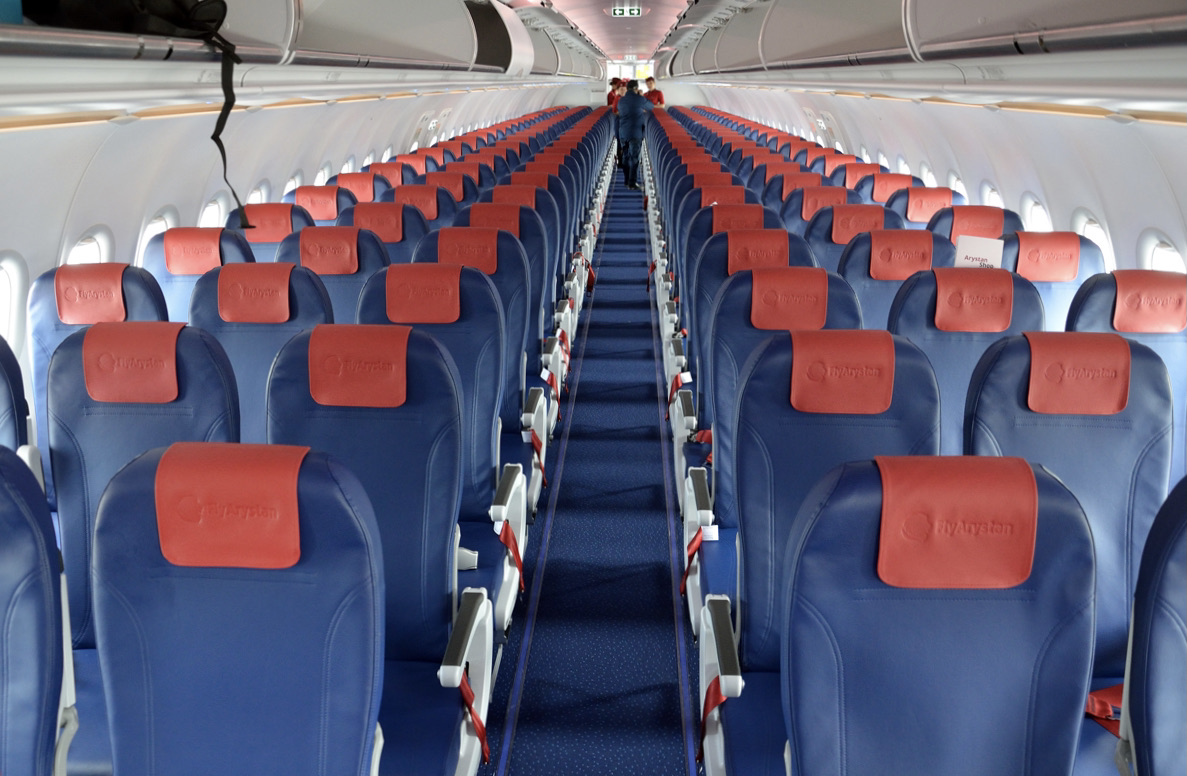 Keeping a firm focus on the customer's experience
Few in aerospace will have upbeat things to say about how the pandemic affected their business in 2020 but taking the reins at an ambitious new airline amid lockdowns and ever-shifting travel rules presented a particular challenge to Adrian.
FlyArystan didn't adjust its ambitious goals in the face of the pandemic. "What changed was how we got there," says Adrian. "We had initial plans to focus on the domestic network in Kazakhstan. But with closures and Covid restrictions, things were really fluid. That meant we had to dynamically move capacity around. Sometimes we'd be flying domestically and others we'd have to start flying internationally."
For an airline CEO, there's something of a similarity between riding the waves of technological change and coping with the pandemic.
"We've needed to be very adaptable; staying on top of the opportunities as they present themselves and trying to manage that within the Covid-19 environment."
As Adrian's experience shows, embracing change and innovation while keeping a firm focus on the customer's experience is a great way for modern airline executive to navigate their way through the challenges of the 21st century.