How to Build a Team into a Startup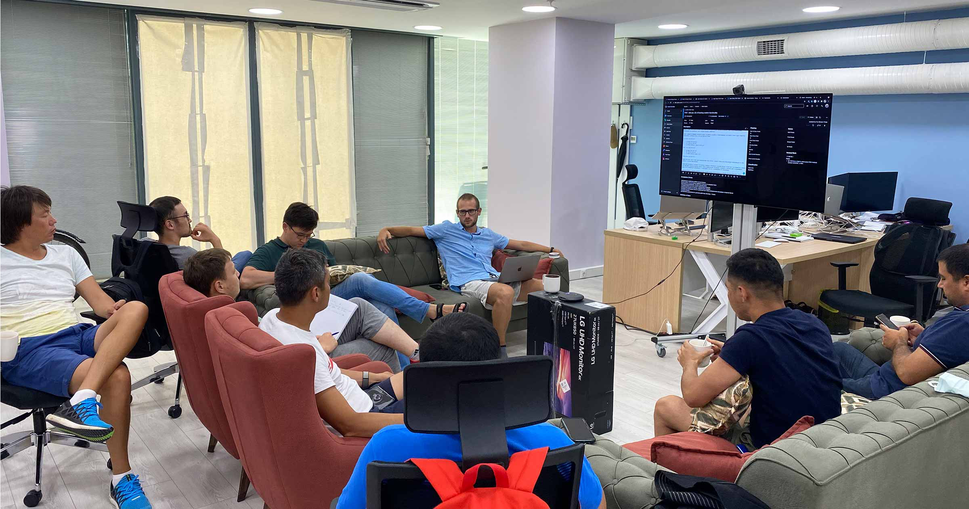 In this post, I'd like to share my experience and lessons learned around talent, motivation, and the early-stage challenges of building the Farel team.
Over a year ago, I found myself accepted into YC and going through their program. My former company (Santufei) was successfully acquired and former employees were onboarded to the acquiring company (Kaspi). At that moment, I found myself in an interesting position - I had the idea for Farel, but no team. And with no team, there's no startup. So I got down to work…
Business comes first
For many startups, the first hires are engineers. This makes sense, as with no engineers, no product, no sales, and so on and so forth. However, in Farel's case, the first two hires were actually business development professionals. The question asked then, why not engineers?
The airline business is often described as a tough racket. Gaining a deeper understanding of the market, its trends, players, and forging meaningful connections and relationships is vitally important. So I reached out to Louis, an American who spent a number of years working between the US and Kazakhstan. Louis brought not only global business experience but a bridge between two different cultures. Yerbol, who previously worked at Santufei was brought on as well. His business development experience spanned multiple Russian-speaking countries. Louis and Yerbol worked in tandem to introduce our vision to prospective customers all over the world. Louis worked primarily with English-speaking markets and Yerbol focused in the CIS, in which we considered our homefield advantage. Adding another challenge was that face-to-face meetings were nonexistent during the height of the pandemic and building rapport via Zoom was and still is very difficult. Regardless, we connected with airlines from Auckland to Austin. Moreover, early conversations with airlines yielded actionable insights into their struggles, hopes, and dreams that helped inform our product development. And all these conversations were annotated and now form the bulk of our internal knowledge center (promising markets, airlines, vendor timetables, etc).
So why didn't I just do it myself? I spent a lot of time in the YC program, registering the company, and generally navigating the waves of the pandemic. Of course I also talked with airlines, but it came down to multipliers. I wanted 10X the amount of information from the market. Outside of our home market our reach was limited. In those early days we relied on the generosity of those interested in emerging technology and the next big thing. And while we probably logged over 400 hours of Zoom calls, not each call was necessarily fruitful. And so an enormous amount of outbound effort was needed to lay this groundwork.
With a deeper understanding of the market, it became abundantly clear that a product manager was needed. I reached out to my former marketing manager, Yar, who previously worked at Santufei and decided not to join the acquiring company. In my mind, I began to understand that marketing and product management share a lot of similarities. Both require customer empathy, communication, and strong project management and execution skills. With that, I offered him to become our first product manager. He joined and immediately began systeming our tacit knowledge and putting processes in place. Why not bring in an outside product manager? In many ways, this was my bet that previous successful collaboration and direct and adjacent skillsets, would be more fruitful than have a singular experience as a product manager.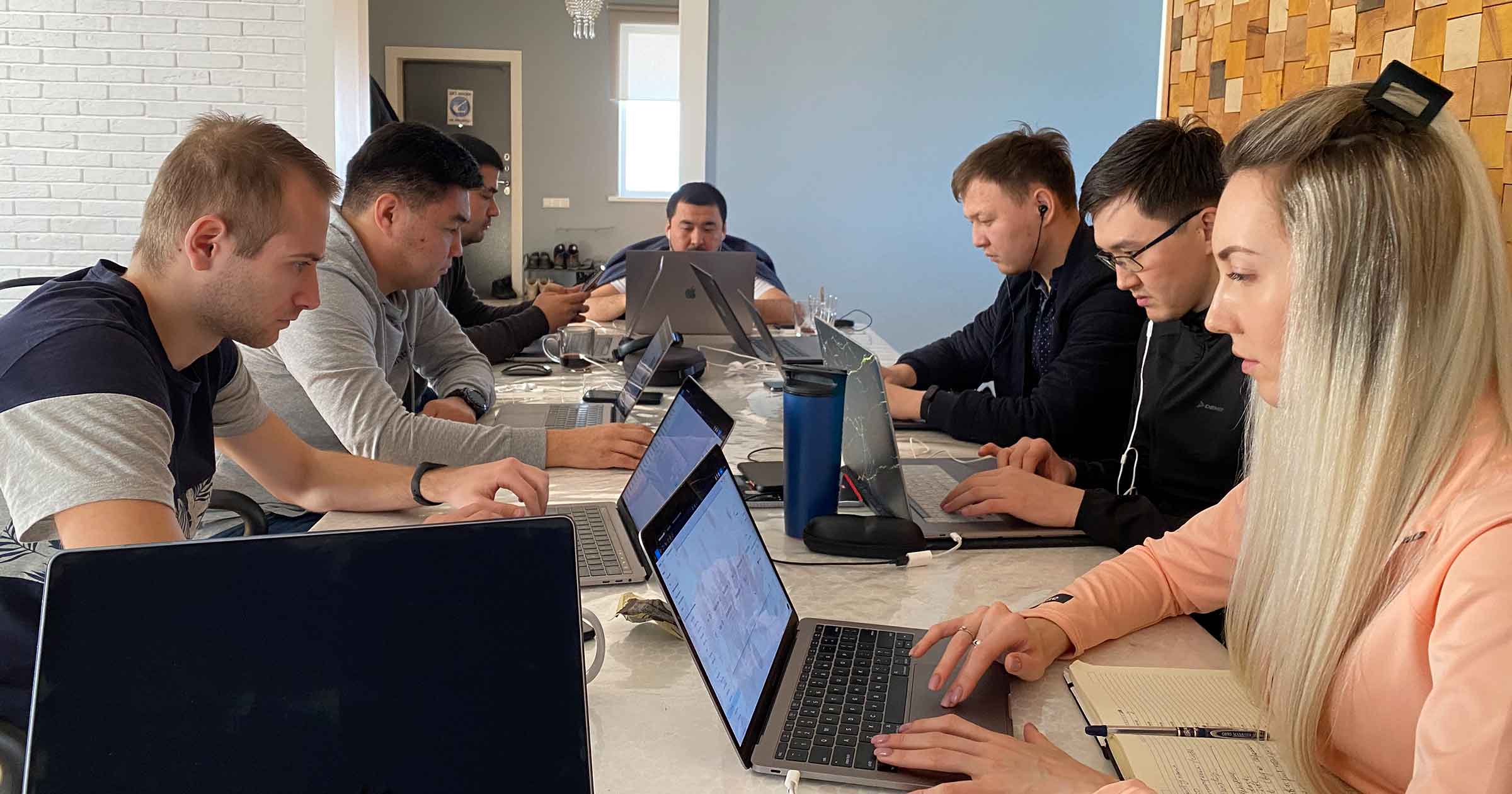 A founder's worst nightmare
I recall a startling statistic that was shared among my YC batchmates - that each year, 4-5 startups have their technical co-founder leave before demo day. I remember thinking to myself that's borderline fatal. I struggled to wrap my head around how that was even possible, let alone at Y Combinator company. And yet, in a twisted irony of fate, I too became part of that statistic. Our first CTO decided to leave Farel before demo day.
No amount of previous resiliency could shake my feelings at the time. The brunt of our technical expertise in reservations and ticketing, evaporated in an instant. I would've fallen entirely into despair had there not been the crushing urgency building towards presenting our progress for demo day. So I had to look for a new CTO, which wasn't an easy order. I started by compiling a list of everyone who I shared deep professional experience with since university. After some time, this list ended up with 15 names. I then began working through the names, speaking to about 10 people and each time asking for whom they might recommend for this important role.
And as it unfolded, I reconnected with an old highschool classmate of mine - Asset, who's been living in Poland for about five years and working at EPAM. At the time, I couldn't quite understand his willingness to join Farel from his cushy corporate job, but now I can see. The influence and ownership of projects and processes is minimized in a large company. Farel offered an exciting opportunity to not just influence a product but also help redefine an entire category. Asset shared the same view that I did and was genuinely excited about the challenges and opportunities that Farel could offer. And with that, we found our new CTO.
Rounding it out
I assumed that engineers would soon need to be recruited so I invited Maria, an HR manager to the team to help in this process. It was also convenient that Maria was formerly the HR manager at Santufei and had deep experience in blitz hiring (hiring for multiple roles at once). She helped lay the groundwork and build the candidate pipeline. Together with Asset, they played a crucial role in assembling a world-class engineering team, primarily from personal networks. And on the topic of personal networks, our UX/UX designer also came highly recommended - as she also plays the other mission-critical role of being my wife.
With the engineering team in place, we were itching to build something but needed a technical direction. We were at point zero. If the MVP is 1, then there's some space between 0 and 1. So we decided to start smaller and validate our hypotheses with a POC (proof of concept).
There's a famous ski resort nestled at the base of Almaty which can only be reached by an electric car of "environmentally friendly" public transport. The POC we built was a transportation management system that directed traffic flows. We deployed this system on a "miniature airline," which was in reality a Tesla (and a lot of fun to drive). The POC helped clarify our existing knowledge and reevaluate a lot of our working assumptions. Based on this exercise and the insights it yielded, we ultimately decided to completely alter our entire tech stack, which was a major inflection point. And while this would be completely unheard of in a large corporation (or take years), in startups such is the case. You can spend months building a part of a product only to have the need iterated away and made irrelevant. Demoralizing indeed.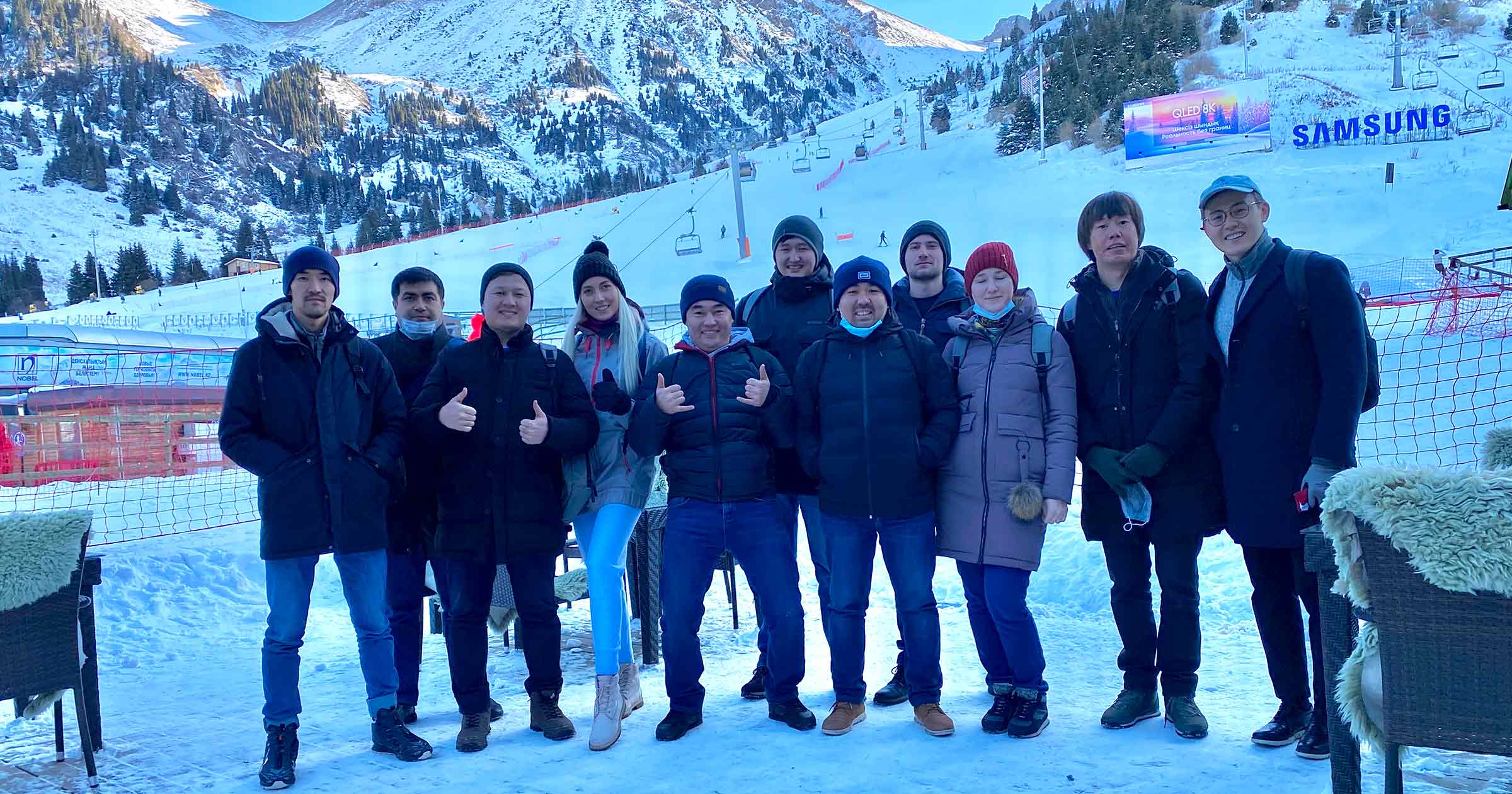 Hiring rules
After building profitable businesses for over the past 12 years, I've developed a few guiding rules for selecting the right people for a startup. Earlier in my career, I used to think that the nature of startups was patently obvious. Work hard, play hard, grind mode, etc. As it turns out, it's much more nuanced than that. The problem with building new teams is that you have insufficient time and resources to thoughtfully vet and interview each potential team member. There are constraints and factors that are critically more valuable than purely credentials. It's akin to observing the finish line of a marathon and hiring the first top finishers. At a cursory glance, they may seem like the best athletes in the race. But looking at their pacing would reveal vast differences in how they maintained their speed. Thus success in a startup also comes to consistency.
Aspiring entrepreneurs also share another problem - access and ability to attract top talent. My contention is that there's no need to pursue "star performers". In addition to costs, oftentimes star performers simply don't perform. But when you hire an average person who has a burning desire to create something valuable inside, he/she turns out to be an excellent colleague. So in the beginning, hire those who can learn quickly and are ready to immerse themselves in their work. With such people, you can run up the numbers, and hire senior specialists later. Good founders will perform well with an average team; you don't have to have stars right away. Look for people who are passionate about their work, people who know how to get pleasure from this, from the process itself and the results.
What's ahead
Farel now employs 15 people. Engineering and product represent 11 people and this ratio reflects our product-first orientation. We've been extremely intentional about our growth to avoid arbitrarily ballooning in headcount or spending excessively. In the beginning, and by the nature of a global pandemic, we wanted to work in a distributed environment. We soon came to realize that the cultural and productivity benefits by being in close proximity far outweigh anything else. Most of our team now resides in Turkey in a comfortable office that allows us to tightly work together across engineering, product, and design.
There is a huge grain of truth in the fact that the success of a startup depends a lot on the team. A strong team can do the impossible. The hardest challenge is assembling the right team with the right mindset and motivation. The Farel team was built brick by brick and with each layer, became more cohesive, productive, and supportive. I hope sharing my experience and insights can help you along your own startup journey.